Due to mounting ophthalmology waiting lists, a Welsh Health Board approached SHS Partners to deliver 200 cataract procedures in two separate sites over a weekend.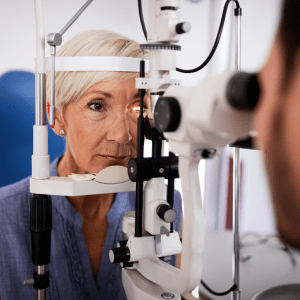 Solution
SHS Partners adeptly mobilised a rapid solution. Two experienced theatre teams were initiated with substantive NHS Consultants to deliver all procedures. We agreed on seamless reporting with the client, and the SHS Partners team handled all pre-and post-operative management.
Outcome
40 pre-operative assessments were performed each day
Up to 25 cataract procedures were performed each day
In line with Health Board instructions, SHS Partners achieved an integrated discharge procedure for patients through to community optometrists
Our teams perform 1,000s of Opthalmology procedures. Providing primary, secondary and tertiary care to patients within English NHS Trust and Welsh Health Board hospitals. Treatment and care include:
High-volume new & follow-up ophthalmology clinics
Cataract first assessments
High-volume cataract surgery
YAG surgery
Pre-op assessments
We are NHS Framework-approved, and our cost-effective solutions are often below tariff rates.
Contact SHS Partners today to start the conversion and learn how we can help your NHS Trust, your patients and your team.