Our Services
Our innovative range of services is cost-effective and straightforward, with proven results in NHS waiting list management. 
"Patients are getting the care they need with insourcing and out-of-hours surgeries on NHS premises. With SHS Partners they receive seamless service and the same level of care as they would during regular hospital hours." NHS Cardiology Consultant
Your NHS Partner
We're proud of our clinical credentials and proven track record. The volume of patients we have helped is growing all the time, as is our network of NHS clients.
About SHS Partners
Assured Clinical Governance
Patient safety is our single most important priority. Essentially, we work in total compliance with NHS regulations to meet the highest safety standards whilst increasing capacity.
Rapid Scalable Solutions
All of our services can be adapted to suit your needs, whether a one-off contract operating over a weekend or a fully managed service over a much extended period. We work across 20 different clinical speciality areas including pathology, endoscopy, ophthalmology and ENT.
Seamless Integrated Delivery
From day one, our team will listen to your individual needs to gain an insider understanding of your unique challenges. SHS Partners will work as an expert extension of your team with seamless and secure integration.
Our Services
Clinical Solutions
Flexible, scalable and reliable clinical solutions to reduce waiting times and raise standards of care.
Pathology Solutions
Delivering accurate, real-time reporting for effective patient diagnoses.
Capital Funding Solutions
Access capital funding solutions for infrastructure projects to enable the delivery of clinical services.
Consultancy Solutions
Help with all aspects of financial, clinical and operational planning and delivery.
Telehealth Solutions
Cost-effective telehealth solutions to deliver seamless virtual clinics.
Bank Staff Solutions
Nationwide network of accredited and verified healthcare professionals.
Clinical Solutions
The SHS Partners clinical insourcing model is simple yet highly effective. Your NHS Trust or Health Board retains capacity planning in-house whilst SHS Partners ensure patients are seen within your normal hospital environment by consultants, healthcare professionals and nursing staff, normally with day jobs elsewhere in the health service.
Service identifies waiting list capacity requirements & timetable
Extra capacity clinical care is delivered within NHS premises
Often outside normal use, such as evenings and weekends
Using qualified NHS-experienced consultants, nurses & professionals
Delivering waiting list reductions & seamless patient service
SHS Partners work in partnership with the NHS to identify the rate-limiting factors to healthcare delivery. Our bespoke solutions overcome RTT challenges and ensure that patients are treated on-site and in a timely manner. All of our services are delivered in collaboration by sharing the newly realised revenues. NHS Trusts and Health Boards can be confident in the long-term and sustainable benefits of clinical insourcing.
Clinical Solutions delivered on-site include;
Elective and non-elective surgery
Outpatient clinics
Pre-operative assessment and planning
Diagnostic radiology services
Clinical enabling solutions
Consultancy and turnaround services
System reconfiguration
Capital funding (wards, theatres, theatre upgrades)
Workforce solutions (Consultants, Surgeons, Physicians, Radiologists, Theatre Staff, Ward Staff, ODPs, Radiographers and more)
Histopathology support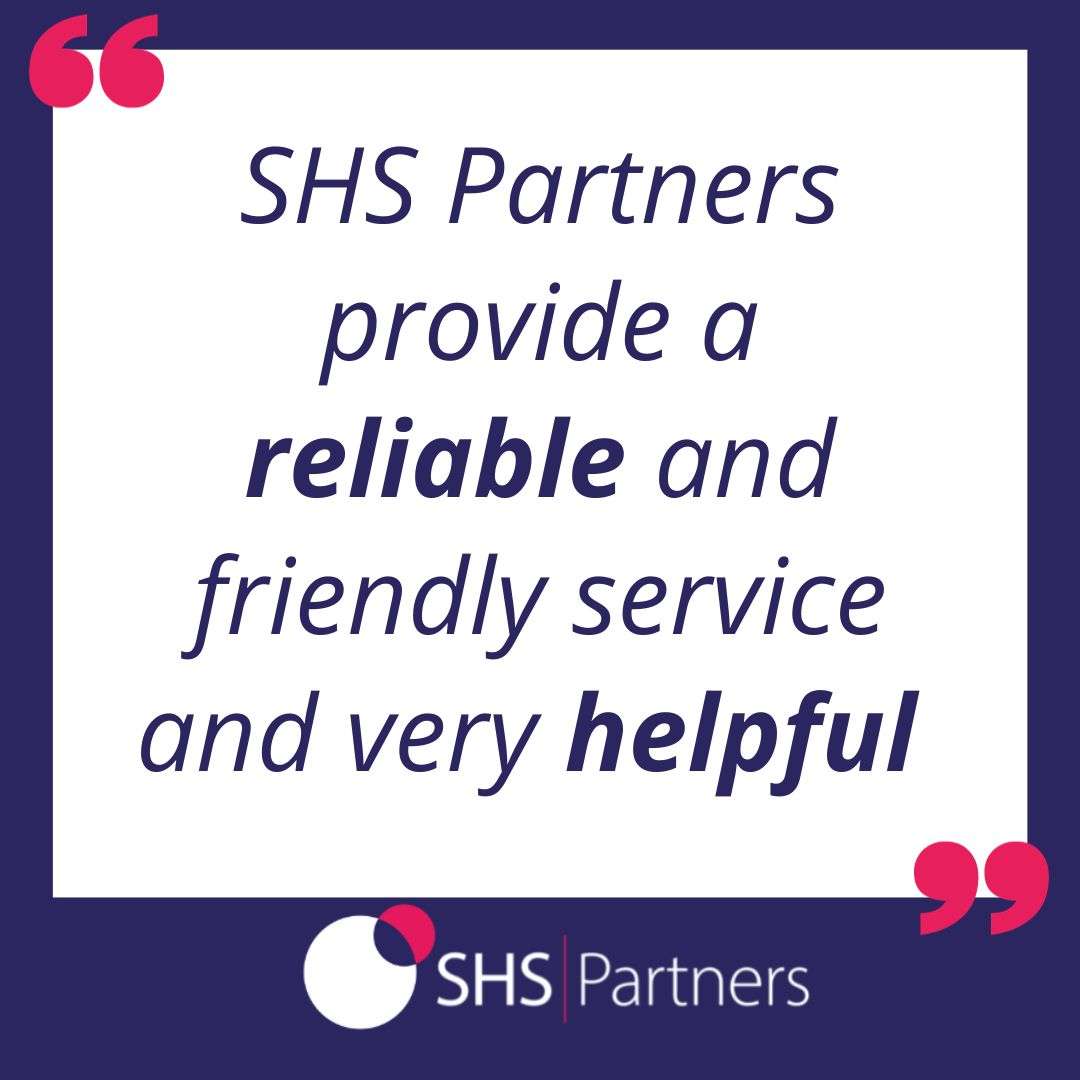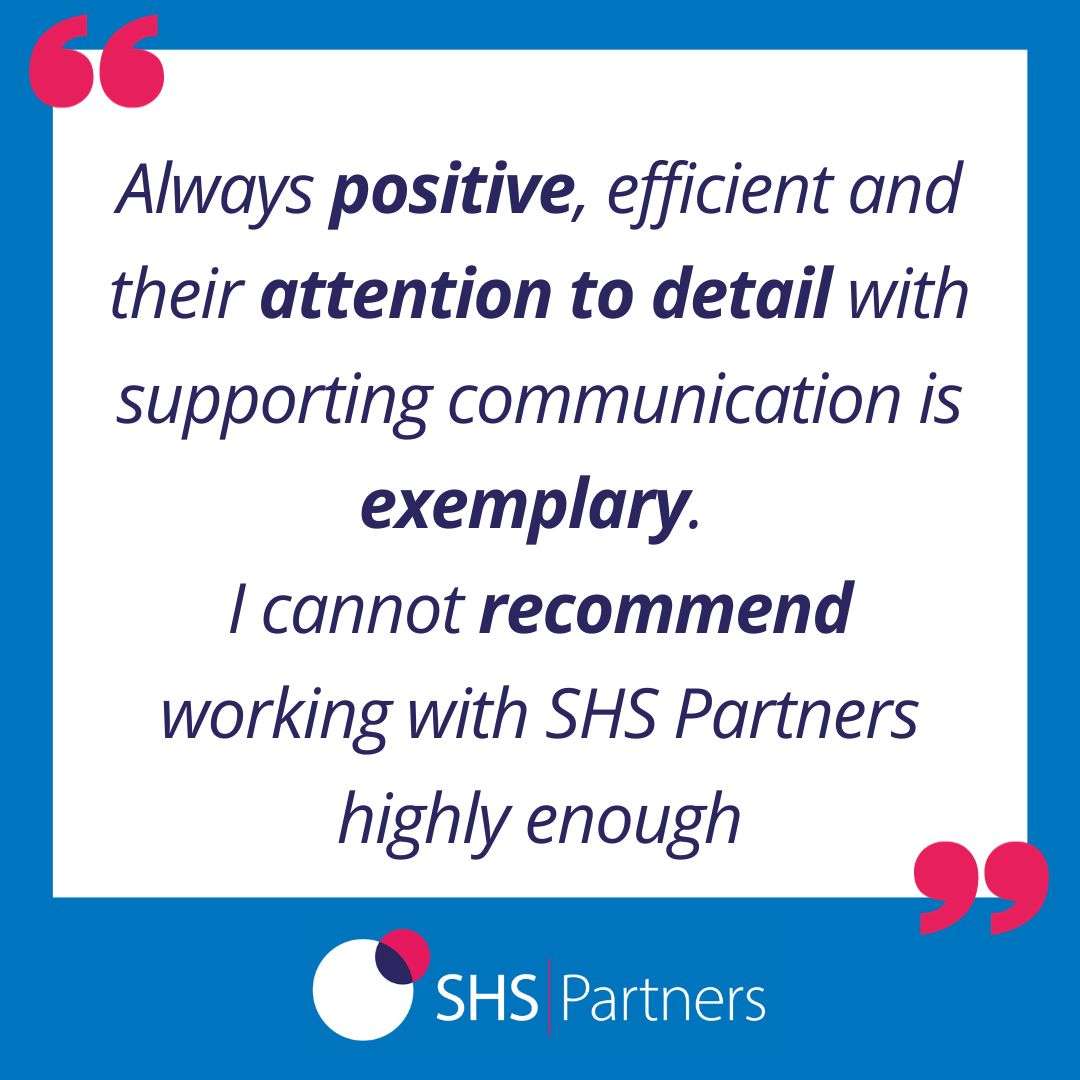 Experienced in over 20 areas of clinical specialty, including:
Anaesthetics Symptomatic Breast Services Cardiology Dermatology Endoscopy ENT Gastroenterology General Surgery Interventional Radiology Maxillofacial Neurology Ophthalmology Trauma & Orthopaedics Pathology Pain Management Plastics Radiology Respiratory Emergency Medicine Rheumatology Urology Vascular 

Pathology Solutions
SHS Partners provide Pathology Solutions to the NHS and private healthcare providers. We're trusted to deliver accurate, real-time reporting for effective patient diagnoses.
Scalable pathology solutions to meet your needs. We know that laboratory test results impact around 70%-80% of healthcare decisions in the UK. Reliable results are critical. Therefore, the laboratory that prepares your test slides, blocks and specimens is vital to your success.
We build customised Pathology Solutions to suit the needs of our clients, from slide scanning, server storage, and intuitive reporting software to ongoing IT support.  Annually, we handle more than 15,000 cases, with over 90% of specimens reported within 48 hours. You will have access to a team of experienced, expert, UK-accredited Consultant Histopathologists who provide targeted, insightful and collaborative reporting solutions as well as research, teaching and training resources.
Why choose SHS Partners for Pathology Solutions?
Scaleable, cost-effective and flexible solutions.
Whether you need short-term assistance to cover an increased workload and holidays or long-term support, our Pathology Solutions are rapid, reliable and cost-effective. From specimen collection, slide processing and analysis with secure online reporting by specialist UK consultants through to antibody sourcing or help with funding proposals.
Expert reports directly to your PC.
Fast turnaround times for both NHS and independent institutions, with over 90% of specimens reported within 48 hours.
View reports online in real-time the second they are authorised.
User-friendly, secure online system.
Clear display screens for easy navigation of the SHS Partners system. Unique coding facilities to reduce error and manual input time.
Personalised online dashboard for an instant, real-time summary of all work in progress, including report status, specimen shipment details and turnaround times.
No long-term contracts, no minimum volumes, just a fixed 'per case' fee.
A fixed fee per case with no hidden extras for easy budget control.
The most competitive pricing in the UK without compromising quality or service.
A cost-effective alternative to locum recruitment to deal with sudden peaks in workload and cover for sickness and holidays.
Rapid response support.
Comprehensive user training to get you started – at your office, via webinar or by phone.
Reporting consultants available for conference calls and meetings.
Online help desk providing technical support.
Our network of CPA-accredited UK laboratories provides a full range of Pathology & Histopathology services, including:
Histology samples
Gross tissue dissection
Wet tissue processing to paraffin wax and embedding
Slide production from paraffin-processed blocks
Customised microtomy schemes if desired
Special stains as requested
Wide range of immunohistochemistry, with antibodies supplied by clients or from departmental stock
Her2 FISH testing
Molecular biology
Telehealth Solutions
Telehealth solutions to help improve the patient experience. SHS Partners has a range of cost-effective solutions, including virtual clinics and GP appointment bookings.
Does your NHS Trust or Health Board need help to deliver virtual clinics to your patients? There has been a surge in virtual clinics, recognised by Trusts and clinicians as a highly effective means to maintain vital contact with patients whilst reducing waiting lists. We have been busily delivering virtual clinics for NHS clients in several clinical specialisms, including Cardiology and Gastroenterology. Our consultants perform routine and follow-up appointments with patients from the safety of their own homes.
Contact us today to find out about our cost-effective, safe solution. SHS Partners work in collaboration with UK and global technology experts to redesign how the healthcare sector harnesses advances in telehealth technology. Services vary from virtual clinics to online GP appointments, second opinion services to community triage and A&E telehealth solutions.
Capital Funding & Consultancy Solutions
Consultancy and capital funding services from SHS Partners give you open-door access to our prestigious network of UK and international healthcare professionals including ex-NHS and private sector CEOs, COOs, directors, consultants, and healthcare professionals. Whatever your project, we build a bespoke offering covering all aspects of financial, clinical and operational delivery. Having clinical and capital delivery options, we act as a one-stop provider for infrastructure projects.
Bank Staff Solutions
Our growing team of nationwide clinical bank staff are working alongside our NHS clients to clear waiting list backlogs and reduce RTT waiting times. We have ongoing contracts across all areas of the NHS and have access to Consultants and Surgeons, Senior and Specialist Clinical Nurses and Healthcare Assistants.
SHS Partners' Bank Staff enjoy
Flexibility – Due to our dynamic operating model, choose the placements and shifts to suit you and fit around your existing commitments.
Excellent Rewards – We are committed to competitive pay rates for high-quality services, giving real value to the NHS.
Total Support – Receive 360-degree support before, during and after your placement from our dedicated liaison and onsite teams.
Quality Assurance – Our strict recruitment & vetting process guarantees you will only work with fully qualified healthcare professionals experienced in the specialist field.
Broaden your Portfolio – Enjoy a variety of placements and work alongside other talented healthcare professionals, learning and sharing best practices.
Local First – We achieve the best value for our NHS clients by using local-based workforces.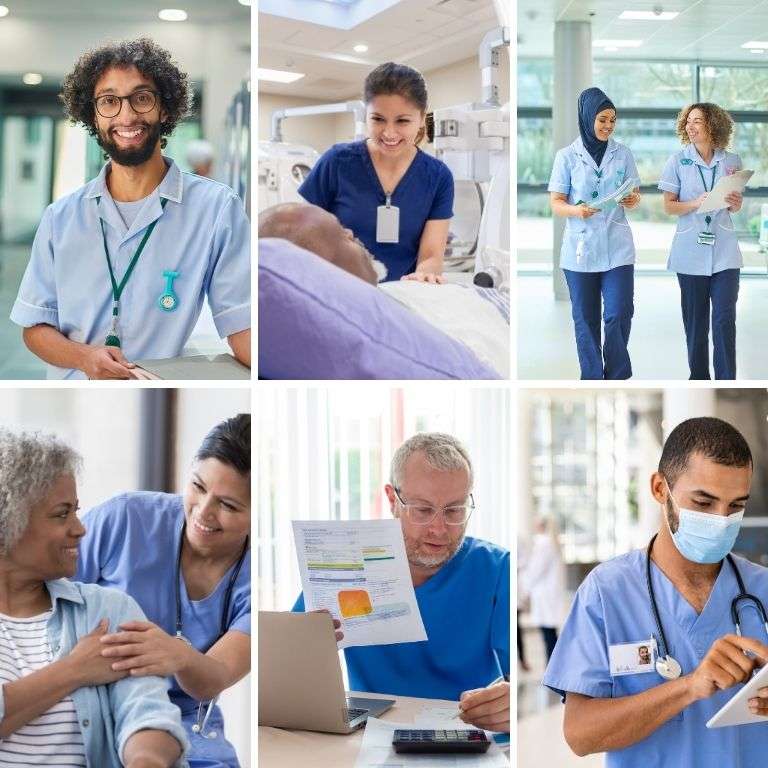 Case Studies
Find out how we have helped our clients with a broad range of clinical solutions.
Follow SHS Partners on Social Media
Connect with us on Facebook, Twitter, LinkedIn and Instagram for all our latest news, information and bank staff opportunities.