Referral Scheme from SHS Partners - Clinical Bank Staff
Earn up to £500 by referring a healthcare professional to join our Bank Staff. If you are already part of our clinical Bank Staff and have colleagues who wish to join our dynamic expert-led team, we will reward you for your referral. SHS Partners are currently recruiting healthcare professionals of all levels and clinical specialisms across the UK.
Current Referral Scheme Rewards available
£500 per Consultant referred
£250 per Nurse or Healthcare Professional referred
£150 per Healthcare Assistant referred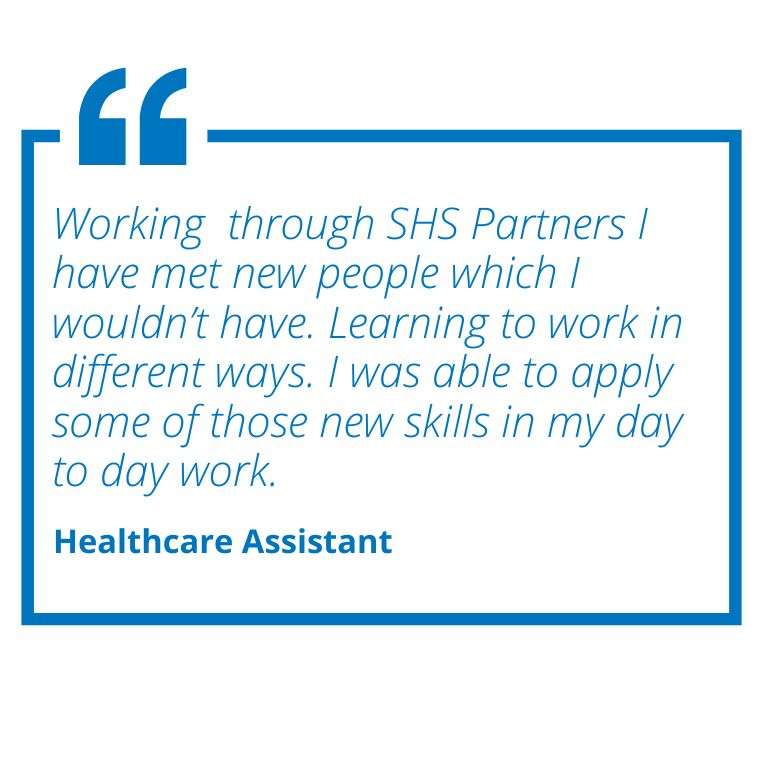 Recruiting in over 20 areas of clinical speciality, including
Anaesthetics Symptomatic Breast Services Cardiology Dermatology Endoscopy ENT Gastroenterology General Surgery Interventional Radiology Maxillofacial Neurology Ophthalmology Trauma & Orthopaedics Pathology Pain Management Plastics Radiology Respiratory Emergency Medicine Rheumatology Urology Vascular 
Why join SHS Partners Bank Staff
Join our Bank Staff and work with SHS Partners to enjoy excellent rates of pay with flexible contracts to fit around your existing work. Be part of the growing team of nationwide clinical bank staff who are helping to clear NHS waiting list backlogs, reduce RTT waiting times and provide high-quality patient care. Through our strong client relationships, work with us and receive excellent pay rates with the flexibility to work in locations throughout the UK at a time that suits you.
We have ongoing contracts across all areas of the NHS and are keen to hear from Consultants and Surgeons, Senior and Specialist Clinical Nurses and Healthcare Assistants.
How to refer a colleague to SHS Partners
Referring a colleague to SHS Partners is easy.  Simply them to to send their CV to HR@shspartners.co.uk and mention your name. We will do the rest.
Referral Scheme Terms & Conditions
Consultants referral reward to be paid once the referral has completed 10 sessions with SHS Partners. Nurses, Healthcare Professionals (Including Ophthalmology Technicians) and Healthcare Assistants referral reward to be paid once referral has completed 60 hours with SHS Partners.